Kasia Pawelek
REALTOR®, PhD
Beaufort, Hilton Head Island,
Bluffton, Hardeeville, & Ridgeland
Licensed in SC, GA, and NC
Why to move to Bluffton? Named one of the safest cities in SC. Charming Old Town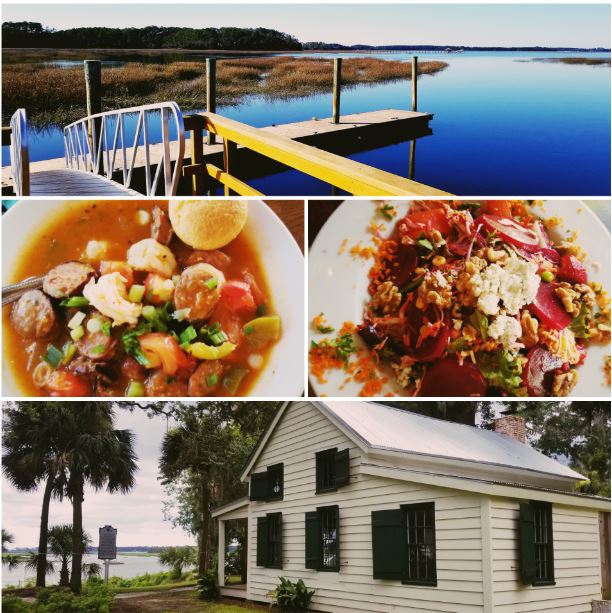 It was once a sleepy coastal town and not so long time ago just serving as an entry town to Hilton Head Island with few dirt roads. Now it became a cultural city with historical places for visitors and residents to enjoy. Lots of choices for restaurants, sightseeing, parks, and recreation. I absolutely love the Farmers Market on Thursdays featuring great local produce and live music. At the beginning of this year, there was a grand opening of the Old Town Bluffton Inn. It is located in the heart of the Old Town and it is our first luxury boutique hotel.
My clients often hear me say 'We hide things very well here'. When you drive through Bluffton you will not see any billboards, big advertisements, shopping centers are hidden behind the trees, and stores (Target, Home Depot, Kroger, etc.) have small signs. This design is made for the purpose of residents and visitors to enjoy nature and experience the southern charm.
I hope that you will find this information helpful in making your decision. Please always feel free to reach out to me if you need a restaurant or places to stay or recommendations.
Bluffton offers a variety of real estate options. Please reach out to me if I can help you with your property search. Properties in Bluffton and on Hilton Head are my specialties.
Kasia Pawelek
REALTOR®, PhD
The Prominence Team℠ Leader
Specializing in Beaufort, Hilton Head Island, Bluffton, & Hardeeville