Kasia Pawelek
REALTOR®, PhD
Beaufort, Hilton Head Island,
Bluffton, Hardeeville, & Ridgeland
Licensed in SC, GA, and NC
Interested in getting to know your REALTOR - Kasia Pawelek - Specializing in Hilton Head, Bluffton, & Beaufort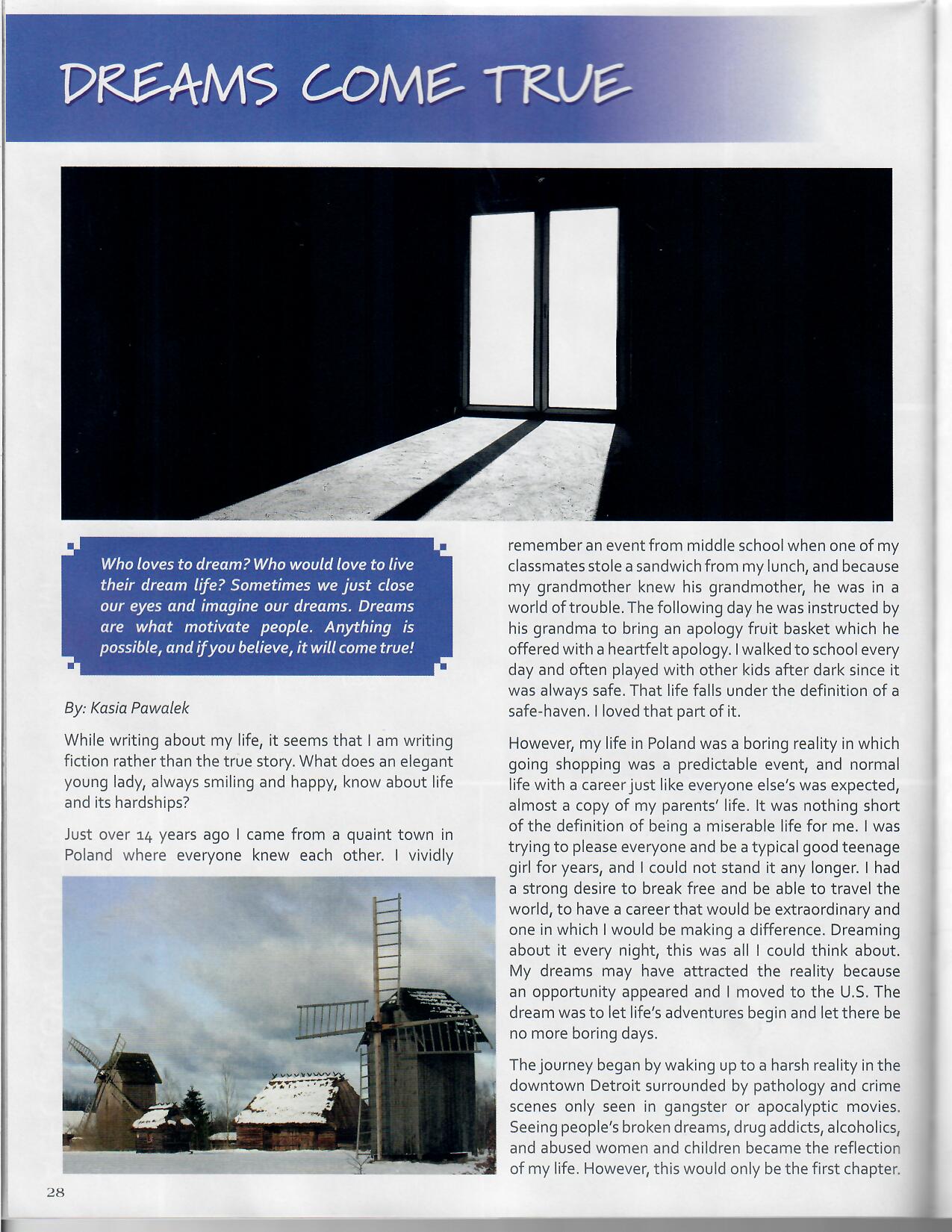 Dear Friends & Clients,
!!!!!! IT IS FINALLY HERE - MY ARTICLE in the Breeze Magazine!!!!!!!
I was invited to write it by the Editor- Mr. Stewart to share with all of YOU. When he approached me to write it, I thought that it will be either about the real estate market or scientific research paper because those are the type that I have always written. The Editor learned about me in the community & was curious about what drives me to be a person that I am today and that there must be something special that is UNTOLD. After our meeting, he wanted my story to be told that is not about my resume, biography, business, or any of that but it has to be truthful, untold, & raw. At first, I was trying to convince him to let me write about something else, begging almost to write anything instead. He was persistent & I knew deep inside that I need to find the strength to do that for people that look up to me, clients that want to get to know their REALTOR that helps them in one of the most important steps in their life, strangers that are struggling as well as myself. I hope that it will inspire those that are struggling and are on a wrong/toxic path or need a little reminder that that life is a gift, and you need to work hard for your dreams. It's about my true journey that you do not know about that may shock you.
I do want you to know that it is just a very beginning of my journey to achieve greatness in my life and career as a Realtor & businesswoman. My burning desire is to be able to create a better life for my family for generations and shape the world to be a better place. This very moment marks a commitment to myself to work harder than I have ever done before to achieve that. This is my promise to myself in front of all of you - My Friends & Clients!
Your REALTOR & Friend, Kasia
Kasia Pawelek
REALTOR®, PhD
The Prominence Team℠ Leader
Specializing in Beaufort, Hilton Head Island, Bluffton, & Hardeeville